Located just 2km away from the city center, F29 Golden Beef & Sky Bar is situated on the top floor of the luxurious Wyndham Danang Golden Bay hotel, known as a sophisticated culinary destination with panoramic views of the city at night.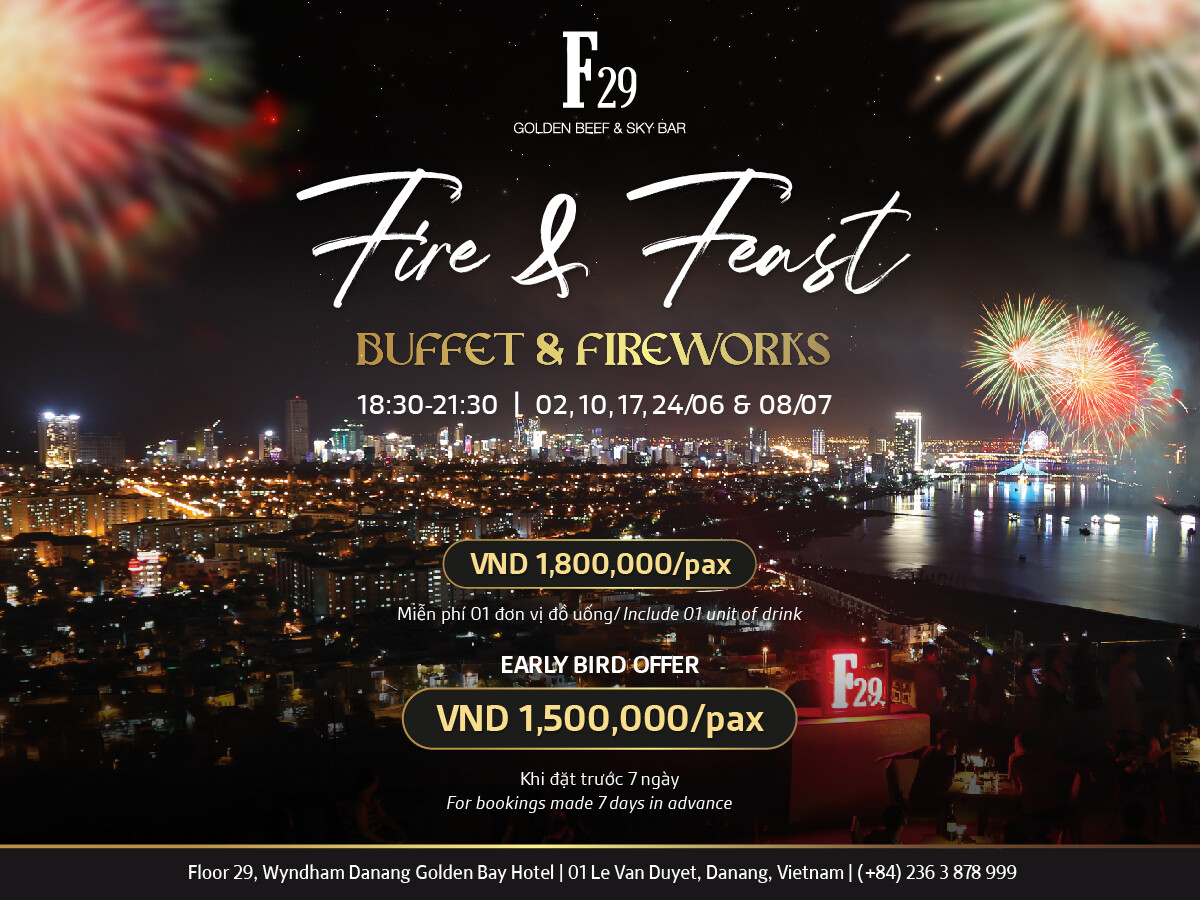 F29 Golden Beef & Sky Bar offers a refined European culinary experience with the highlight being the exquisite golden beef. The combination of premium beef flavors and the shimmering layer of gold creates a lavish harmony, turning the dish into a work of art.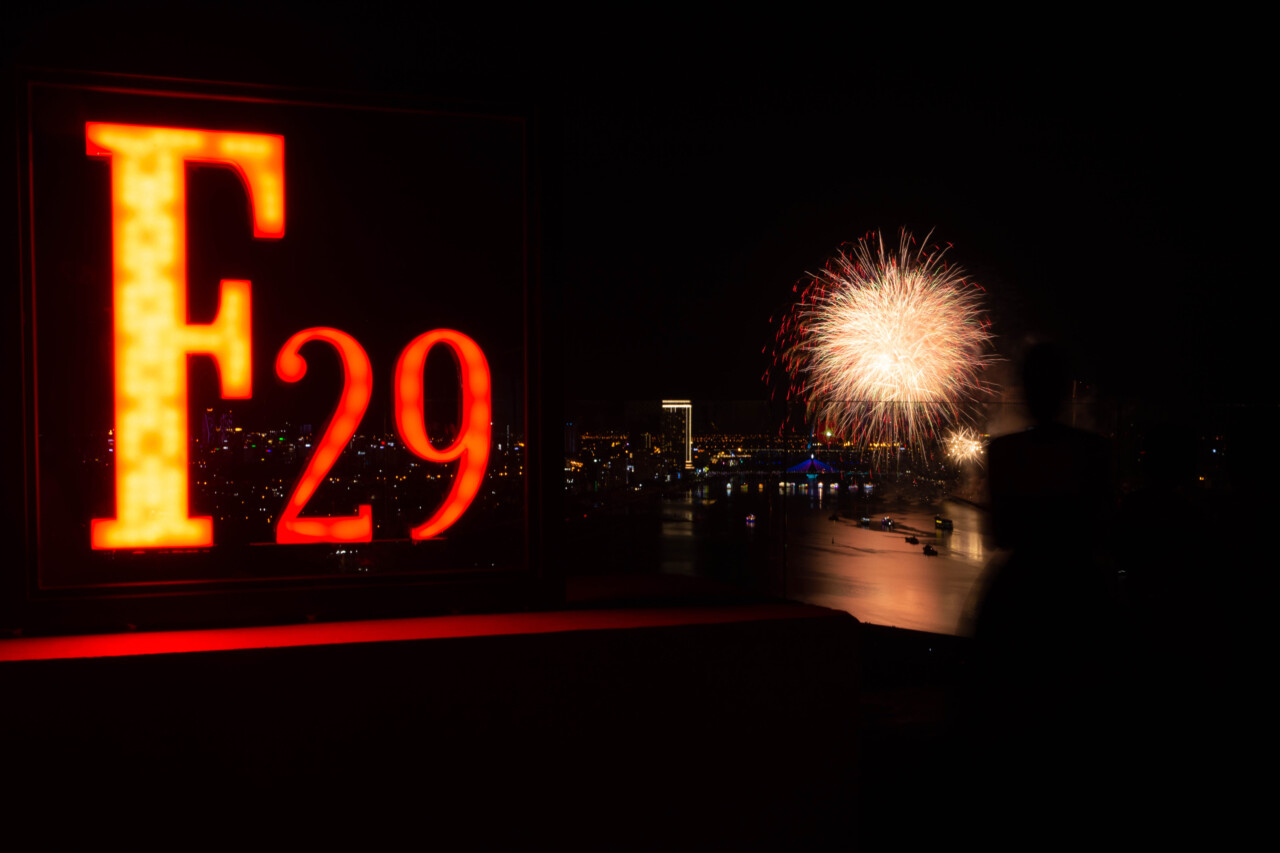 This summer, elevate your culinary experience by indulging in the Fire & Feast buffet, featuring the renowned golden beef, and immerse yourself in a "festival of lights" with breathtaking fireworks displays from the 29th floor.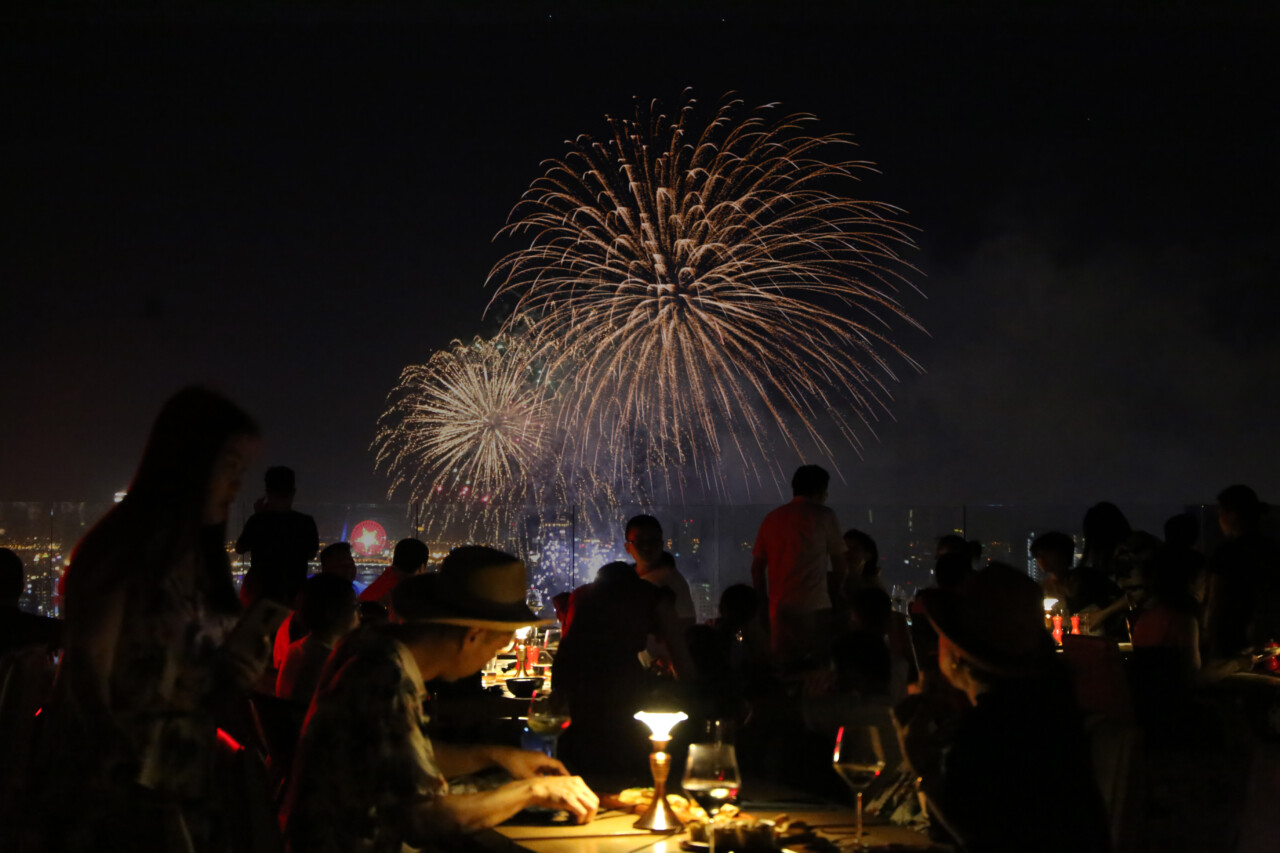 With its prime location by the Han River, F29 Golden Beef & Sky Bar is the perfect choice to immerse yourself in the beauty of colorful performances. If you're looking for a top-notch dining experience for this festive occasion, F29 Golden Beef & Sky Bar is an unmissable choice. Remember to make reservations at least 7 days in advance to enjoy special benefits through the hotline 02363 878 999!
𝐅𝐈𝐑𝐄 & 𝐅𝐄𝐀𝐒𝐓 𝐁𝐔𝐅𝐅𝐄𝐓
Time: 18:30 – 21:30 | June 02, 10, 17, 24 & July 08
Ticket price: 1,800,000 VND/guest
𝐄𝐀𝐑𝐋𝐘 𝐁𝐈𝐑𝐃: 1,500,000 VND/guest when booking in advance before 07 days
Hotline: 02363 878 999