Stretching across an area of ​​8ha by the romantic Red River, Nang Song Hong is a unique destination for visitors who want to enjoy traditional Vietnamese cuisine in a cultural atmosphere.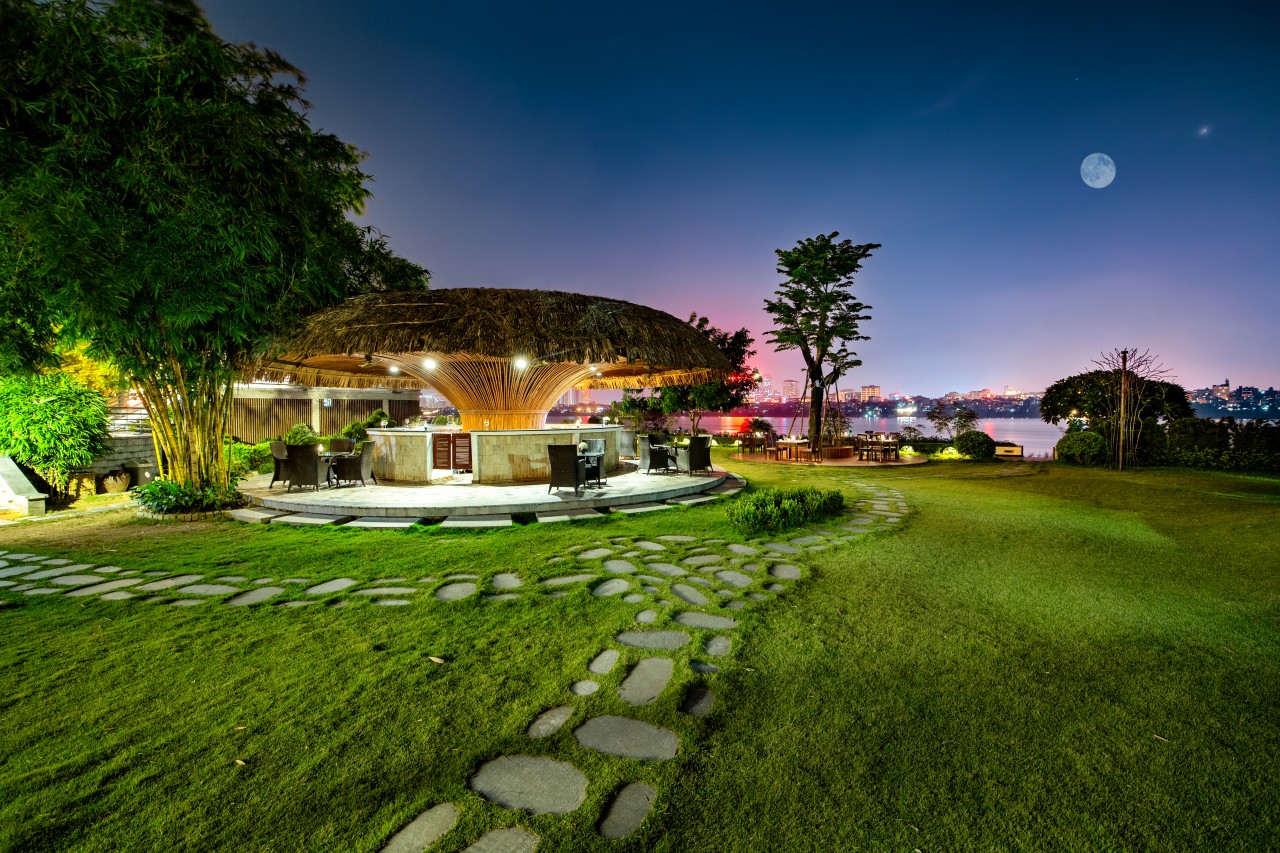 The Red River, together with West Lake and Sword Lake, have long been considered as symbols of Hanoi. Unlike the ancient Sword Lake or the romantic West Lake, Red River's charms are its tranquility and deep nostalgia for the Vietnamese countryside. Standing on Long Bien Bridge and taking in a view of the Red River, visitors can see some typical lovely Vietnamese rural scenes such as green corn fields and fishing villages as well as the ever-changing flow of the majestic Red River. At Nang Song Hong Cuisine and the Cultural Village, people can share breathtaking views as well as a longing for the countryside culture.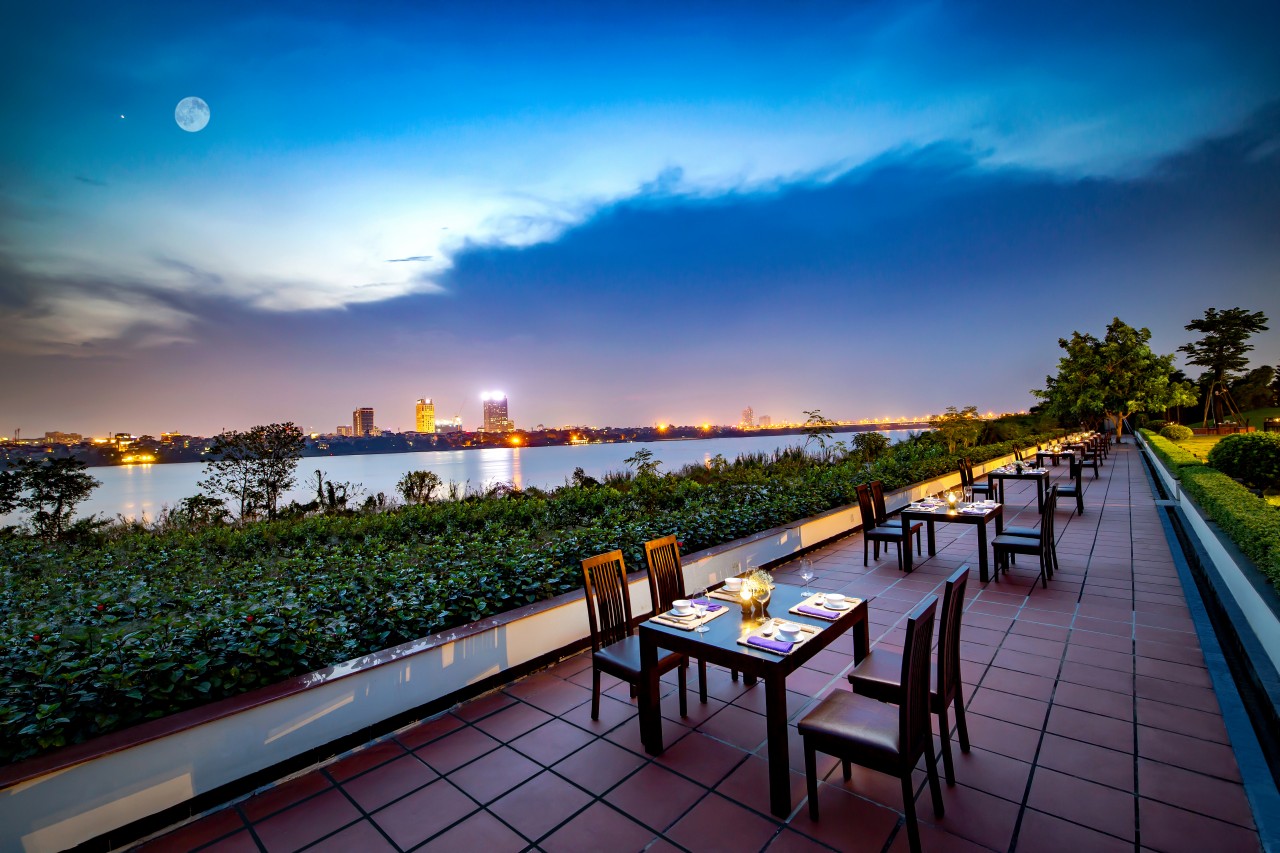 Away from the "hustle and bustle" of the city, it takes only about 20 minutes to travel from Sword Lake to the village which provides a combination of culture and cuisine. All the village's architectural sites are built from Vietnamese traditional materials such as bamboo, ceramic…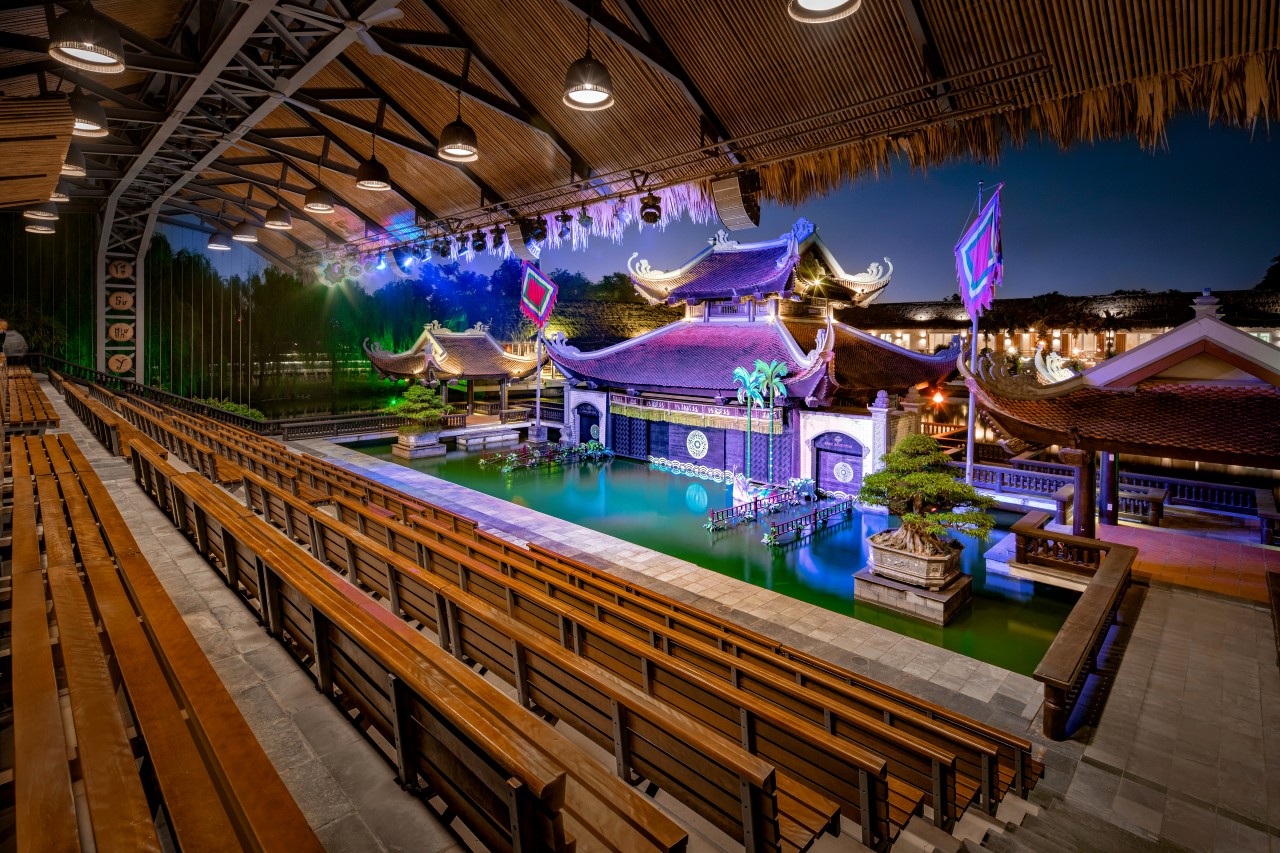 The five-star dining area includes 5 restaurants offering unique Vietnamese cuisine under the guidance of a talented chef with nearly 20 years of experience in restaurants and five star hotels in Vietnam, China, and Singapore. A rich menu ranging from seafood to Hanoi's quintessence will satisfy all customers. Considering dining selections, do not forget to enjoy some authentic dishes such as the "wraps and rolls" with shrimp or Hanoi's tasty snails stuffed with minced pork… All materials are fresh and well-selected.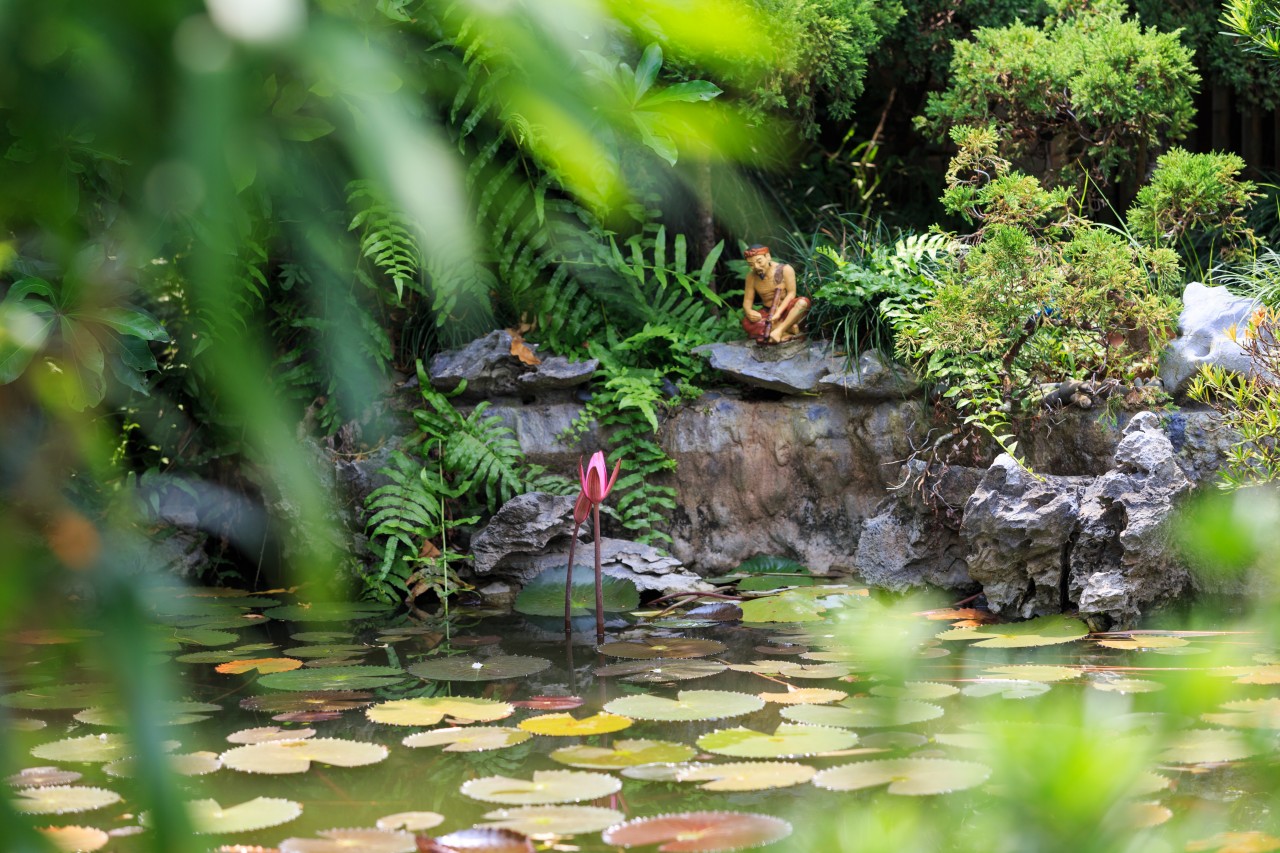 The village also offers a countryside market where people can join and experience the typical market atmosphere. There are also some Vietnamese art performances such as Quan ho, Cheo, and Chau Van singing. There is also a big stage named Thuy Dinh for water puppet shows that can serve up to 300 guests.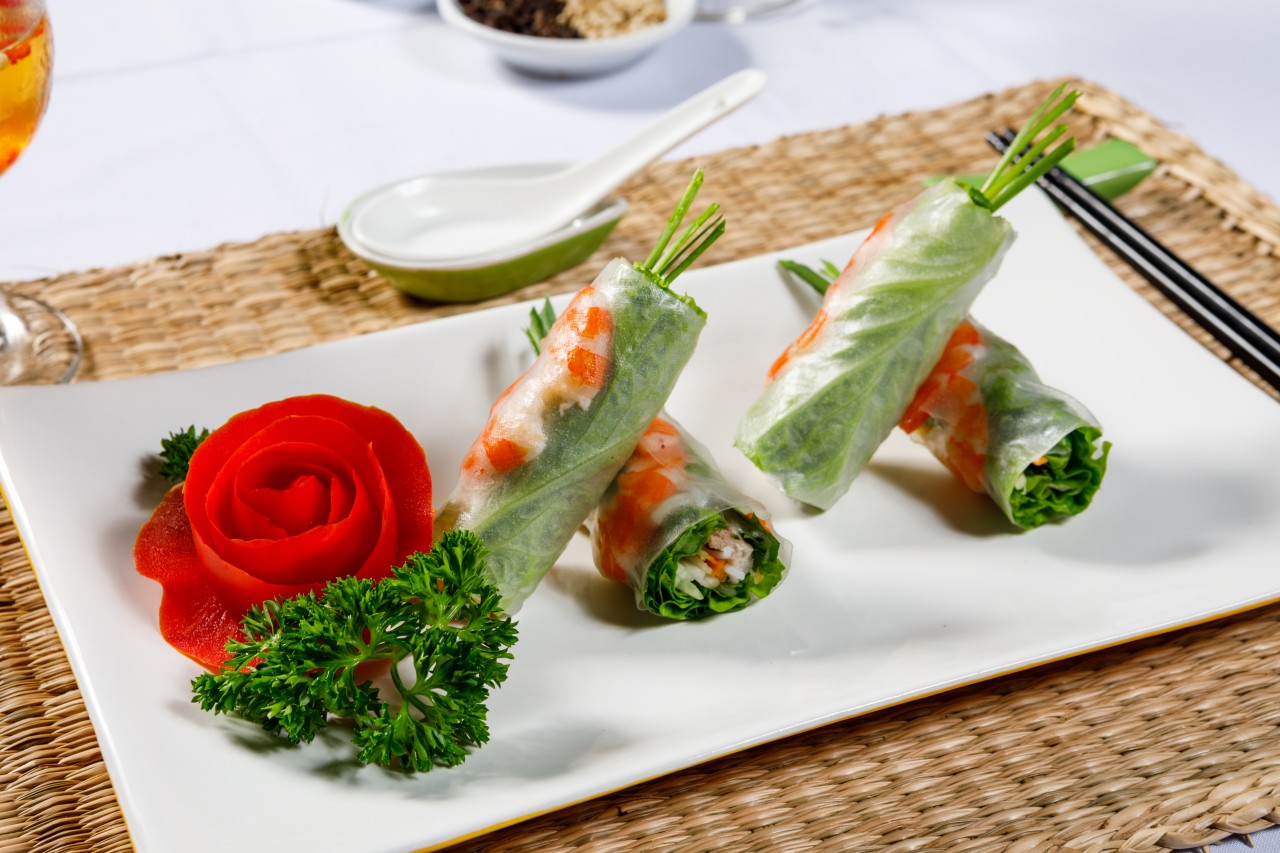 At the end of this cultural trip covering cuisine to arts, why don't reward yourself with  coffee time in the bar area and watch the beautiful sunsets over the inspirational Red River.