Located on the 20th floor of the Deutsches Haus skyscraper in central Saigon, Sky XX Garden & Lounge elevates party goers to a whole new level of rooftop bars and lounges.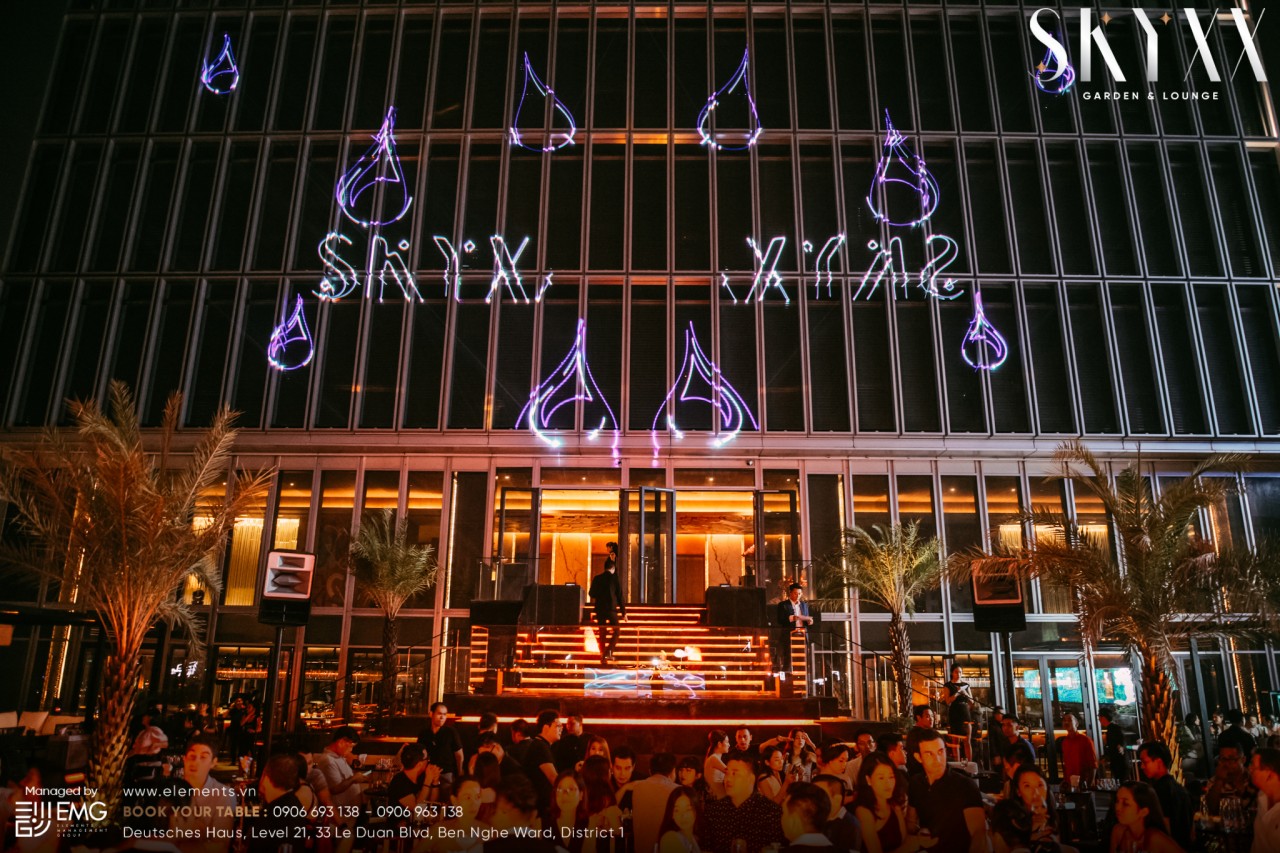 Embracing the beauty of Saigon when the night falls, Sky XX Garden & Lounge offers its visitors a spectacular view over this bustling and dynamic city. Stepping inside, visitors will feel like they are entering an on-sky oasis where everything is presented in a flashy and sumptuous manner. Divided into two seperate areas, garden and lounge zones, Sky XX brings varying scenes and experiences.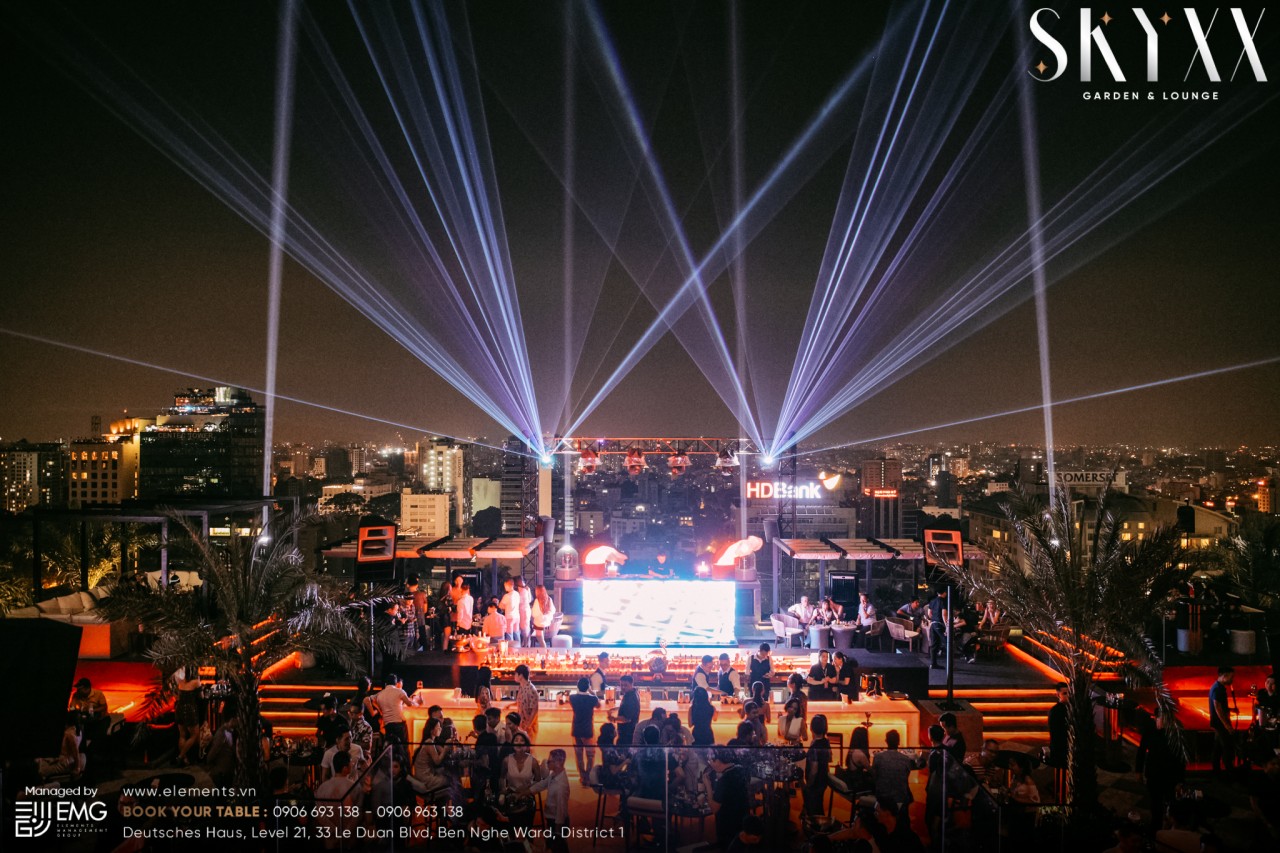 The lounge's ambience appears as a luxurious and extravagant room, decorrated mainly in gold, red and dark navy blue, demonstrated by the wall pictures, sofas, bar area and yellow wooden floor, aiming to deliver a cozy and glamorous atmosphere. Serving the most creative signature cocktails – such as Regal Fashioned, Prisma, and Neptune Bird – Sky XX is an ideal renderzvous spot for a casual business meeting or gathering of friends.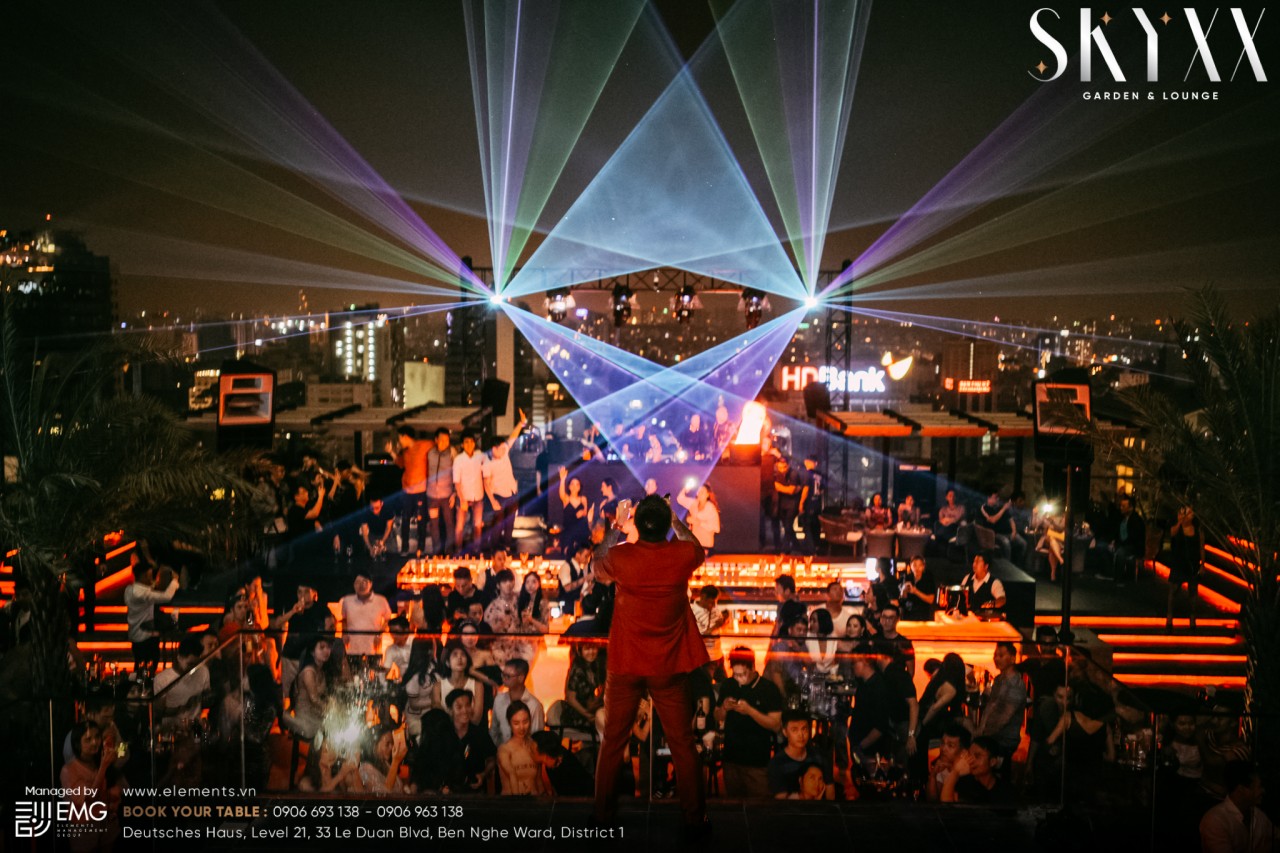 The garden zone, on the other hand, is decorated in a tropical forest style, with multiple spaces including mini stages, standing tables, bar and sitting booths. The combination of exotic greeneries, performance stages and especially panoramic view over Saigon definitely brings visitors and most extraordinary moments ever. Don't forget to enjoy your moment when walking down the garden from the lounge area. The spectacular architectured staircase allows guests to feel like they are shining on the "red carpet"!
Besides, at Sky XX guests will have a chance to enjoy many exclusive fascinating performances such as aerial performers, live instruments and poetry in motion in the form of ballerinas, along with a myriad of threatrical shows.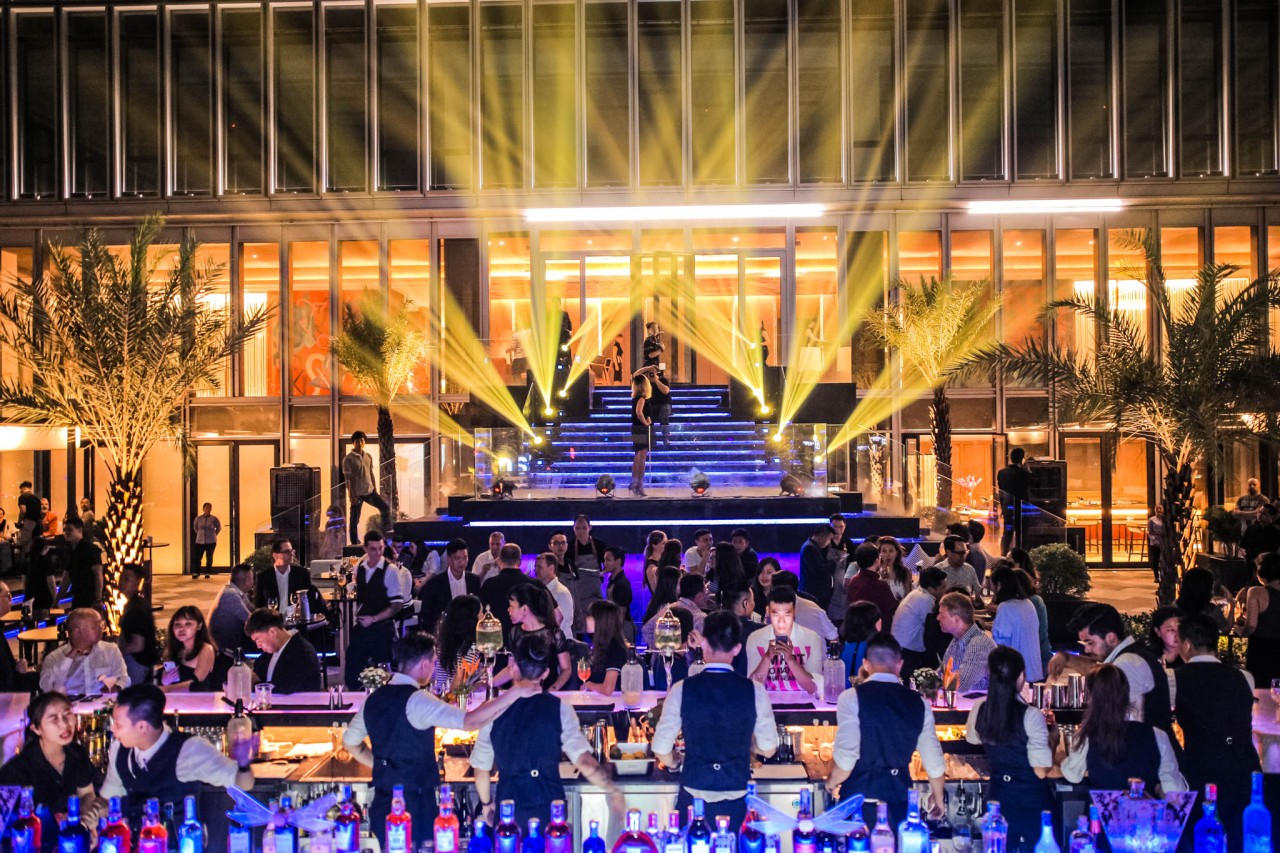 SKY GARDERN & LOUNGE
Add: 20th Floor, 33 Le Duan Str., Ben Nghe Ward, Disitrict 1, HCMC
Tel: +84 906 693 138
Email: [email protected]
Website: www.elements.vn/skyxx