Spring is the season of inspiration with the signs of new life, the fresh breeze, the flowers in bloom, bringing new hopes and injecting vibrancy into the Lunar New Year.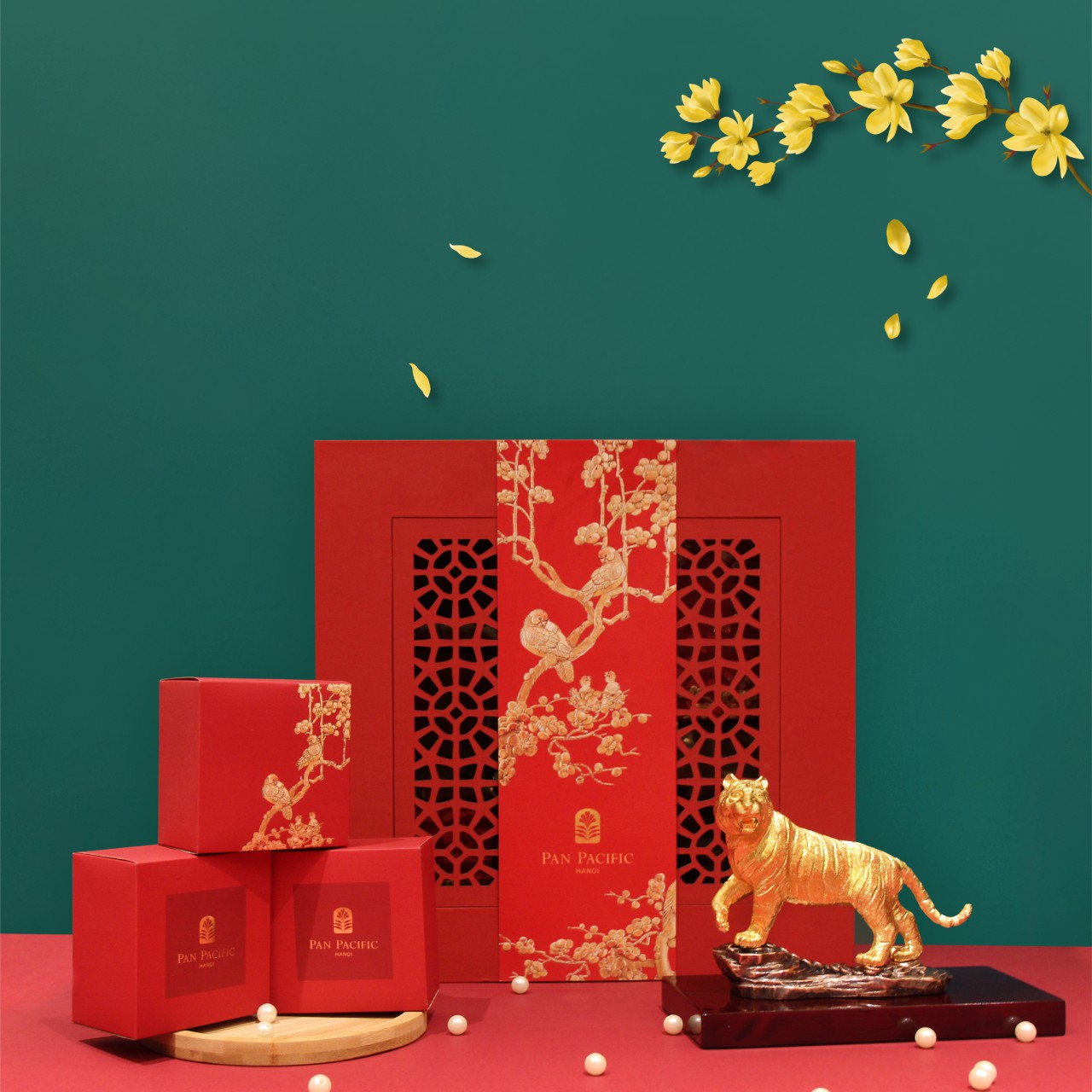 Celebrating the upcoming spring and cheerful New Year of the Tiger, Pan Pacific Hanoi ready to welcome this wonderful season with open arms and present the 2022 Tet Gift Box collection as a charming greeting sent to your loved ones.
Meticulously simulated on a smooth velvet paper texture and sparkling lacquer lines to finish the priceless note of this year's collection, the ancient painting of magpie and yellow apricot blossoms represent luckiness and good fortune to catch everyone's attention at the very first glance.
With "Hy Tuoc Dang Mai" Gift Box, we wish you wealth and prosperity in life. May great luck follow you in every step, and your house be filled with love and joy.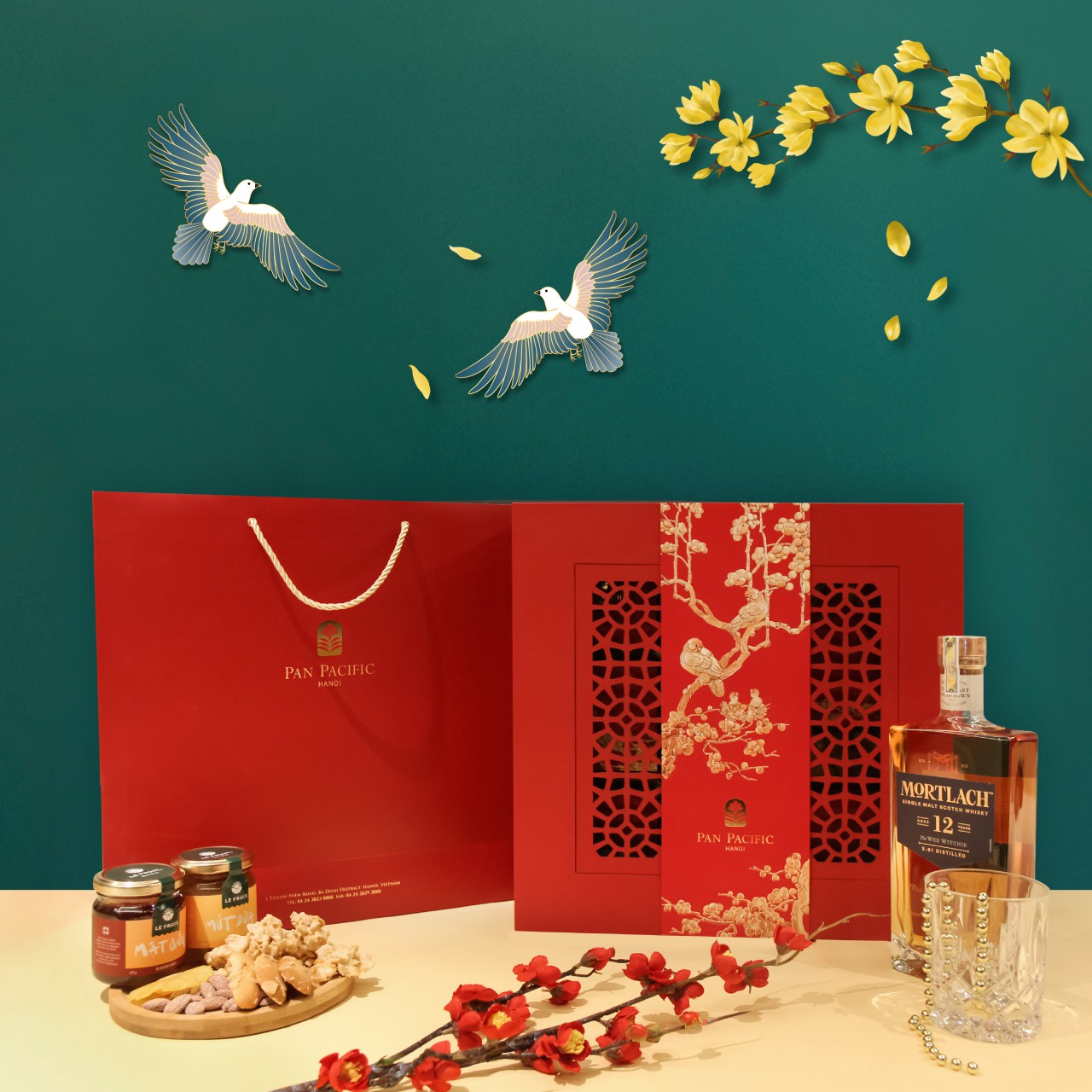 Great savings and exclusive offers for large order:
5% savings for order above VND50,000,000.

10% savings for order above VND100,000,000.

Not applied for Tai Vuong & Phuc Vuong boxes
Tet Gift Boxes are available for purchase at our hotel lobby until 31 January 2022.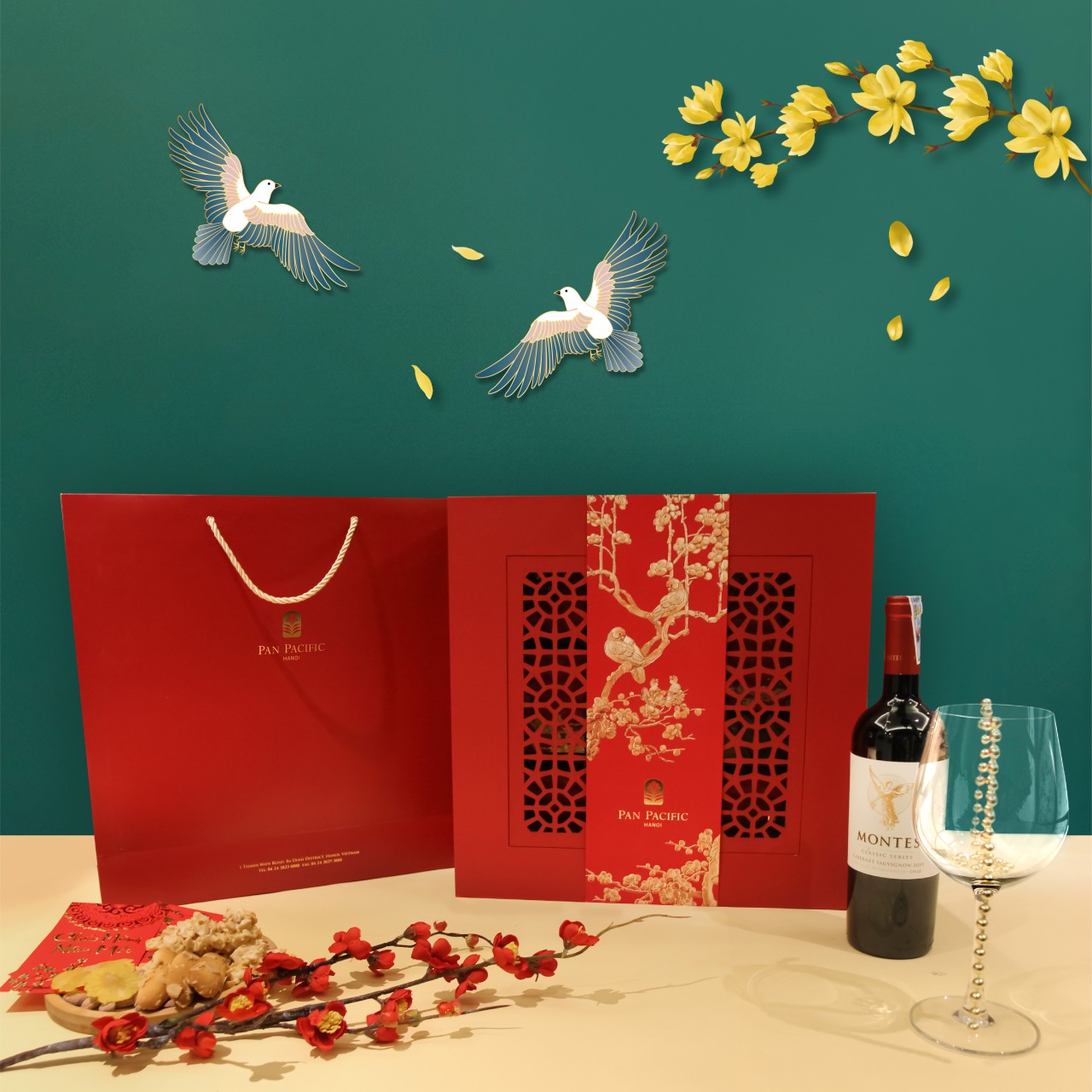 About Pan Pacific Hanoi
Situated at the edge of the city centre, Pan Pacific Hanoi provides a harbour of tranquil balance in bustling Hanoi, with 329 fully-furnished rooms and suites presented magnificent views of the poetic West Lake, and an array of recreational facilities furnished with thoughtful touches for your complete relaxation. Especially, Pan Pacific Hanoi is well-known for delectable fusion of Western and Eastern gastronomy in Pacifica Restaurant (All-day dining), Ming Restaurant (Cantonese cuisines), Song Hong Bar and the panoramic rooftop bar The Summit promising the finest dining experience to your stay.
For more information: https://www.panpacific.com/en/hotels-resorts/vietnam/hanoi.html
Facebook: @panpacifichanoi
Instagram: @panpacifichanoi
About Pan Pacific Hotels Group
Pan Pacific Hotels Group is a member of Singapore-listed UOL Group Limited, one of Asia's most established hotel and property companies with an outstanding portfolio of investment and development properties.
Based in Singapore, Pan Pacific Hotels Group owns and/or manages more than 50 hotels, resorts and serviced suites including those under development in 29 cities across Asia, Oceania, North America and Europe.
Voted "Best Regional Hotel Chain" by readers in Asia from 2017 to 2020, Pan Pacific Hotels Group comprises three brands: Pan Pacific, PARKROYAL COLLECTION, and PARKROYAL.
Sincerity is the hallmark of Pan Pacific Hotels Group. The Group is known to its guests, partners, associates and owners for its sincerity in people and the sense of confidence which alleviates the stresses of today's complex world.